2022 Schedule
Download a printable map of the Deadwood area and race course.

---
PACKET PICK-UP:
The Lodge at Deadwood
100 Pine Crest Lane
Deadwood, SD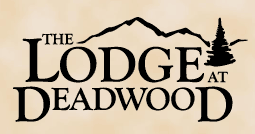 ---
FRIDAY ~ June 3rd
4:00 PM TO 7:00 PM
PACKET PICK UP

SATURDAY ~ June 4th
9:00 AM TO 6:00 PM
PACKET PICK UP

11:30 AM TO 12:30 PM
Last minute Race Day Registration for 5K and 1K at the Deadwood Trailhead/Sherman Street Lot.
Early registration is $25 and guarantees your size t-shirt. Race Day registration is $30.
12:45 PM
KID'S WONDERFUL 1K ~ Deadwood Trailhead/ Sherman Street Lot
1:00 PM (buses leave) Immediately following the Kids 1K
MICKELSON FAST 5K ~ Deadwood Trailhead/Sherman Street Lot, race will start as soon as buses arrive at the start, usually around 1:30
3pm-8pm
Pre Race Party on the rooftop deck of the Celebrity Hotel

4:30 PM TO 6:00 PM
Pasta Buffet at the Lodge. Advance ticket purchase required. CLICK HERE to purchase
---
SUNDAY ~ JUNE 5th

6:00 AM
FREE PARKING at Days of 76 Rodeo Grounds
5:45 AM TO 6:45 AM
DEADWOOD TROLLEYS FREE will pick up all runners staying at any Deadwood Hotel to take them to START LINE Bus Stop, where they board buses that will take them to their respective START LINES. For a full list of Trolley Stops please CLICK HERE
Beginning at 6:45am (last bus leaves at 7:15am Half 7am Marathon)
START LINE BUSES leave from Days of 76 Rodeo Grounds Parking Lot for both the start lines. Buses WILL leave ON TIME.
7 AM
Start line buses leave from the Lodge at Deadwood and Deadwood Gulch Hotels (for hotel guests only)
7:30-8am HALF MARATHON START
Runners will unload buses, do their pre-race things, and then may start anytime between 7:30am-8am.

8am SHARP
START TIME for MARATHONand MARATHON RELAY.
10:30 AM TO 3:00 PM
Free bus service from Reunion Area to Deadwood Hotels and Days of 76 Rodeo Grounds parking lot.

3:00 PM
Course closes- no official times will be posted after 3pm and race officials will determinemon a case by case basis whether you will be allowed to continue.

2-5pm
Post Race Party at OUTLAW SQUARE! 703 Main Street


---
NO REFUNDS or TRANSFERS.
You can switch events until MAY 1.